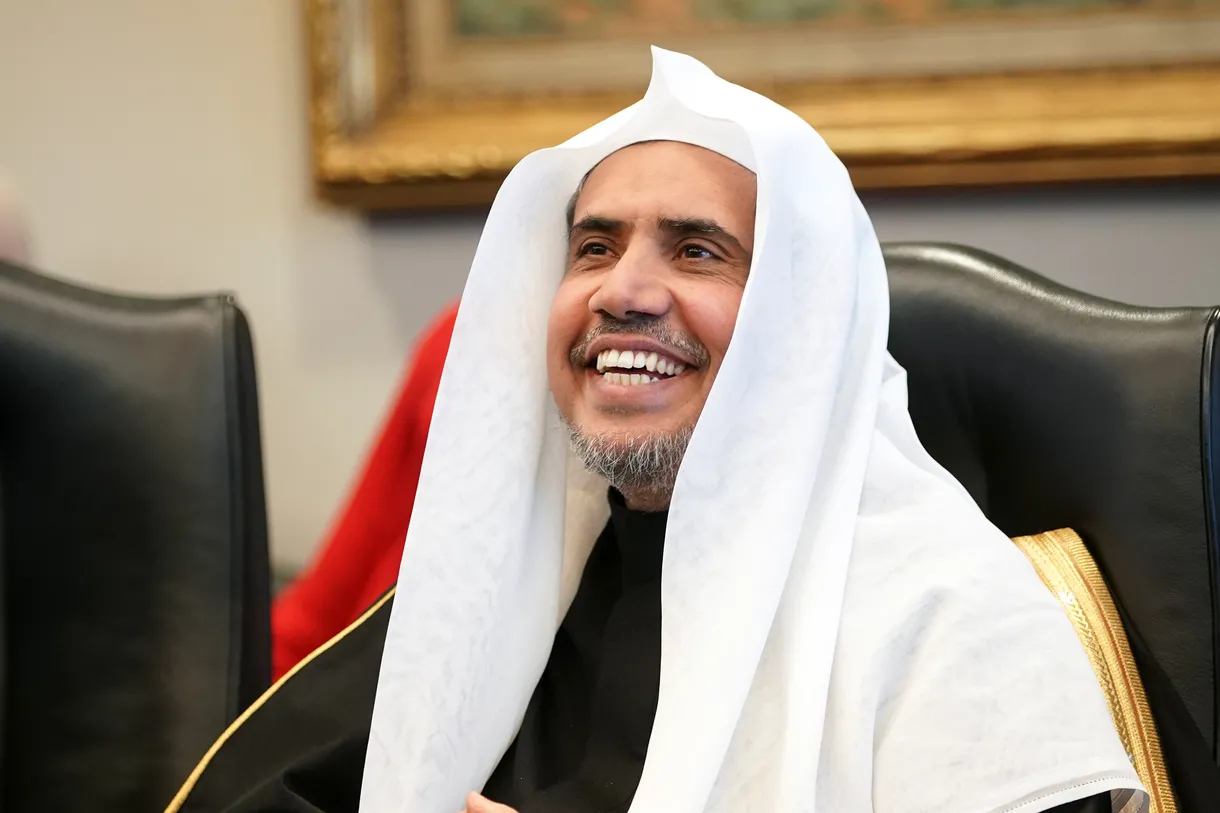 In our opinion: Friendships are key in fighting the battle against extremism and confusion
Latest News
Amid the anguish and anger following the terrorist attacks of 9/11, President George W. Bush made a special effort to speak to Muslims.
"We respect your faith," he said in a televised address to Congress on Sept. 20, 2001. "It's practiced freely by many millions of Americans, and by millions more in countries that America counts as friends. Its teachings are good and peaceful, and those who commit evil in the name of Allah blaspheme the name of Allah."
That sentiment has been largely lost on many who today delight in fomenting hostility on social media and elsewhere, but it remains true. Acknowledging this is the only rational way for the civilized world to unite in opposition to violent extremism and in favor of tolerance and peaceful cooperation.
A visit to Utah this week by Dr. Mohammad Al-Issa, the secretary-general of the Muslim World League, which represents the views of 27 sects of Islam in Mecca, Saudi Arabia, was a reaffirmation of this.
Two years ago, he first encountered members of The Church of Jesus Christ of Latter-day Saints "and it was such a wonderful meeting. And since then, I was eager and willing to meet and strengthen the relationship," he told the combined editorial boards of the Deseret News and KSL radio and television through an interpreter.
That eagerness led to a meeting this week with church leaders and state politicians, all in an effort to spread his belief in the value of shared beliefs and mutual understanding.
We applaud this impressive and unique outreach from a world religious leader. Al-Issa spoke of The Church of Jesus Christ's "emphasis on knowledge, on understanding the other and respecting the other."
He said, "We are blessed to enjoy warm, personal relationships with leaders of many faiths, including in the Muslim community, and are grateful when we can work together on efforts that promote peace, kindness and caring for others."
Last May, the Muslim World League met and drafted the Charter of Mecca, which underscores the need for religious freedom and exhorts people to stop using religion as a justification for hatred. The document says, "All people, regardless of their different ethnicities, races and nationalities, are equal under God."
The league also advocates for better education. Al-Issa spoke of the need to teach children to recognize the fallacies of violent ideology before they encounter them in real life.
Many Americans are confused by the ideological divide between the Muslim community and extremist elements who have contextually hijacked portions of the faith and perverted its doctrines to support violence and intolerance. But such divisions afflict many faith traditions, including some groups professing to be Christian.
It is vital to understand the difference and to separate the extremists from the mainstream Muslims who desire peace and tolerance.
Speaking of those extremists all those years ago, President Bush said, "We are not deceived by their pretenses to piety. We have seen their kind before. They are the heirs of all the murderous ideologies of the 20th century."
As Al-Issa demonstrated during his visit to Utah, the biggest mistake Americans can make is to confuse those extremists for mainstream Muslims and to miss out on the need to join forces on the side of tolerance, respect and peaceful cooperation. Such confusion is certainly what the extremists are counting on.
https://www.deseret.com/opinion/2019/11/7/20952009/in-our-opinion-friendships-in-fighting-the-battle-against-extremism-confusion-muslim-world-league