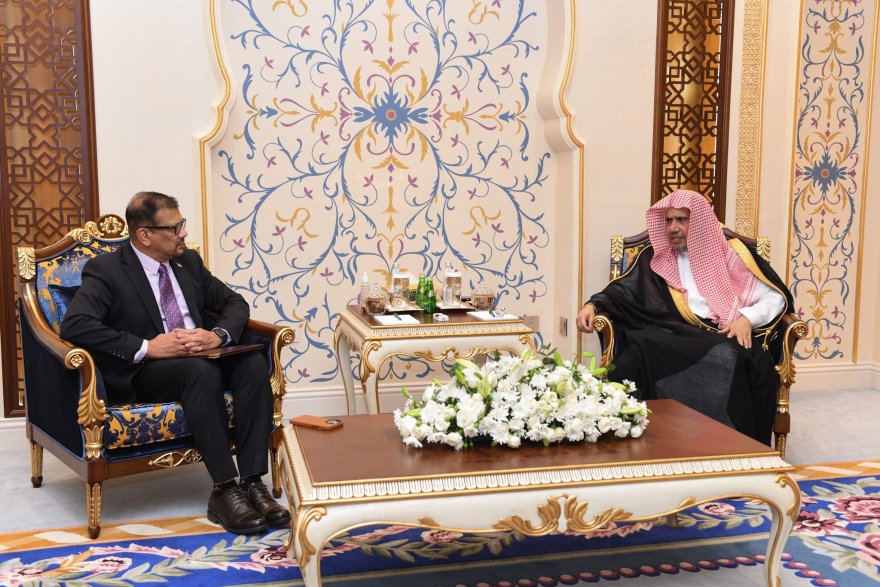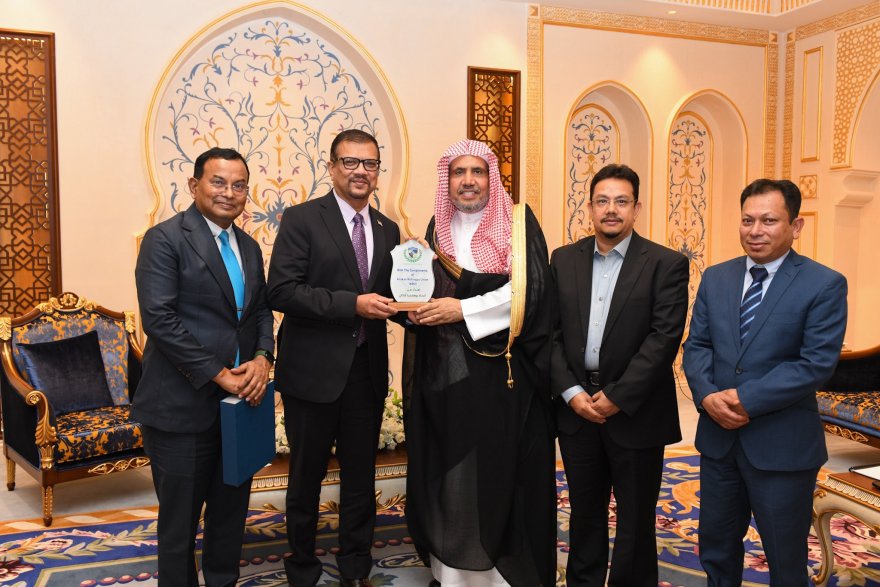 His Excellency Sheikh Dr. Muhammad Al-Issa, Secretary-General of the Muslim World League, received His Excellency Mr. Redha Al-Din, Director-General of the Arakan Rohingya Union
Welcoming Guests
Stressing that the MWL with its international bodies, councils and assemblies, has harnessed all its efforts and diplomacy in the international community to deliver their voice and end their suffering.
At the MWL headquarters in Makkah, His Excellency Sheikh Dr. Mohammed Alissa, the Secretary-General of the MWL and Chairman of the Organization of Muslim Scholars, received His Excellency Mr. Reza Uddin, the Director General of the Arakan Rohingya Union.
Dr. Al-Issa stressed that the suffering of the Rohingya and their lost rights has become a global humanitarian issue; it is at the forefront of the issues that concern the international community, its organizations, and leaders today. This issue is among the priorities of the Islamic Ummah.
During the meeting, they discussed the latest developments in the issue of Arakan Muslims, including the situation of Rohingya refugees and displaced persons. The meeting also reviewed the MWL's projects for Rohingya refugees and its educational, health and training programs.